Far from the crowded beaches full of noisy teenagers, only an hours' drive from Ngurah Rai Airport or Kuta you will find Ubud, an island within an island. The difference in settings is incredible when you arrive here compared with coastal destinations. Ubud hotels are pure luxury, giving the best accommodation available in Bali. There are no beach resorts and Ubud has grown into one of the most amazing places to visit anywhere in Bali.
Bali hotels in Ubud are set amongst the beauty of the rain-forest and mountains, with all of the hotel and villa accommodation ranging from the mid price up to the top 5 star deluxe Ubud hotels. There are a handful of budget places to stay but are not situated anywhere near the tranquil settings that makes Ubud such a popular destination.
When it comes to hotel accommodation, there are very few places, not only in Bali, but anywhere in the world that can compare to Ubuds extravagance. Some of the finest accommodation that Ubud has to offer is the traditional Bali Villas that have been adapted to provide pure lavishness and comfort. The most up market villas will be totally secluded from any other building and you will have a feeling that you are totally isolated from anyone else. You will be sitting on a deck area with a backdrop of some natural beauty that only Ubud has to offer, 24 hour room service, air conditioning, all the mod cons that you could wish for. Most of the private villas have infinity pools for you to cool down in during the heat of the day. Spas and massage services will be available in the best places, along with 5 star restaurants and bar facilities.
Ubud is located in the mountains and as such has been designed to offer everything you need within a short distance. Although all the hotels offer great services and quality rooms and plenty to do and see Ubud is not as touristy as places like Kuta. All leisure activities and amenities are classy and don't have that tacky feel of the more budget orientated places in Bali. Ubud's villas will have more in house activities, but both hotels and villas will offer excursions for you to enjoy.
Staying in one of the Ubud hotels will not only revitalize the mind and body, but will rejuvenate the mind as you explore the all the festivals, dances and natural beauty that is Ubud.
A few of the most popular villas and Ubud hotels are:
Villa Sonia
Villa Sonia is situated in the village Ubud near Monkey Forest and close to the central market of Ubud ( 1,5 km ).
Our excellent villa's are comforted with a private terrace and you can relax also at the bar or take a sunbath
or swim at the natural springwater pool. Order a Balinese massage by the swimmingpool or in your room.
The Balinese hospitality of our friendly staff will assist you for fully comfortable stay and will make your holiday unforgettable.
Jl Nyuh Bulan, Nyuh Kuning Ubud Bali
Waka Namya
Waka Namya Resort and Spa is a luxurious Balinese Structure villa in Ubud, Bali with a stupendous spa remedy for you particular visitor.
Our resort is a haven of fairly within the bustling coronary heart of Penestanan Ubud, Bali's well-known painter group village, and constructed within the conventional Balinese structure or Lumbung design (rice retailer in Balinese) with tropical backyard landscaped and a big swimming pool.
Jl. Penestanan Ubud 80571, Gianyar – Bali – Indonesia
Bagus Jati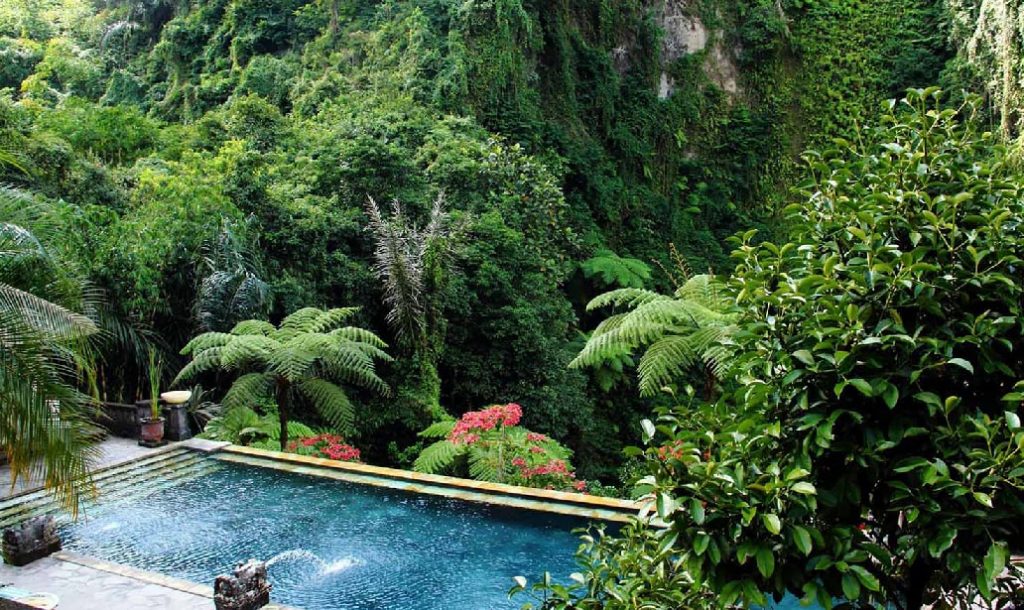 Bali's premier Well being and Wellbeing Spa Retreat, Bagus Jati, is about in 5 hectares of hillside gardens amongst lush tropical forests within the mountains of Ubud, Bali. 8 round deluxe spa villas, every with personal spa amenities, 10 sq. superior villas with vast home windows and western consolation, plus a whole well being and wellbeing centre, natural gardens and gourmand restaurant, supply the visitor the true spirit and beauty of Asian impressed conventional therapeutic.
Br. Jati, Desa Sebatu, Kecamatan Tegallalang, Gianyar – Bali 80572 – Indonesia
Anhera Suite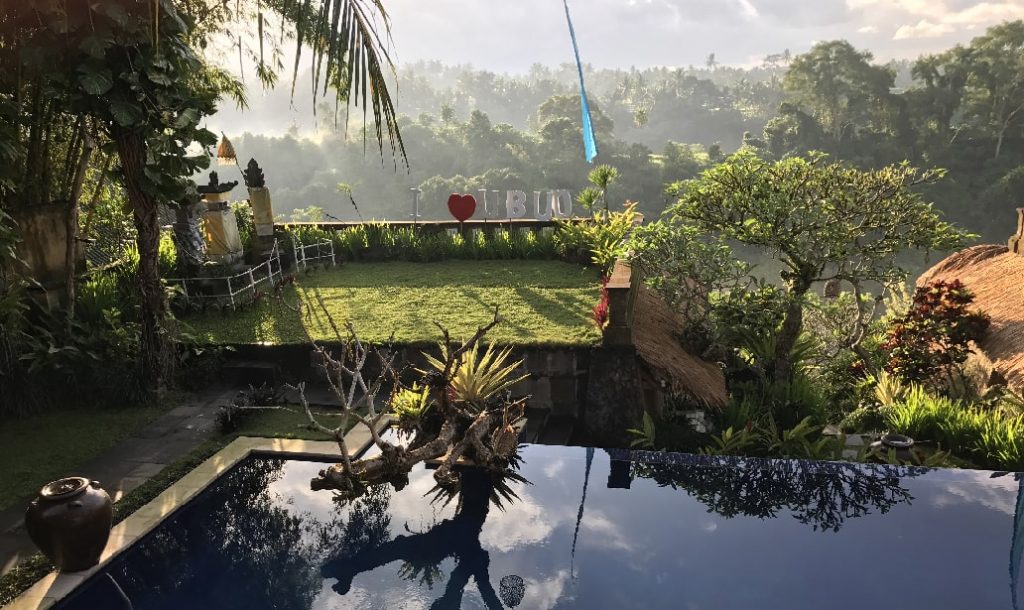 Anhera Suite Ubud, Bali, a deluxe suite by the Inexperienced Valley of Ubud Bali, situated within the coronary heart of Central of Tradition, present you a complete leisure and rejuvenation, nice spa remedy, with appropriate amenities for honeymoon in Ubud and distinctive style of our Balinese meals.This luxurious villa of 8 suites, situated by the sting of Ubud's valley, combines sophistication of distinctive little resort idea with a pure of inexperienced atmosphere. Anhera Suite supply an ideal escape out of your each day hustle bustle, carry a house candy dwelling expertise, the place your pleasant Balinese assistants had been professionally skilled to serve your each want.Jl. Raya Sanggingan 168 Ubud, Gianyar 80517 Bali, Indonesia.
Ubud is steeped in a fascinating history of creativity, royalty, artists and carvings. When first arriving in Ubud it is easy to see why it is known as the cultural capital of Bali. The tranquil landscape of mountains, rain-forests and rice fields will give you your own inspiration to be creative. This is definitely a place more for families and couples that want to experience the rich culture that Bali has to offer, the elaborate ceremonies and festivals that have been traditions for centuries inspired by the Hindu Gods and religion of the majority of the Balinese people. Bali is one of the few Indonesian Islands that is not predominantly Muslim and the Hindu religion and cultural influence is nowhere more apparent than in Ubud.
Ubud is the home of the Balinese royalty who have made sure over the centuries that all the best artists' dancers and carvers are based here making it the best place to experience Balinese arts and culture with a backdrop of breathtaking mountains and rain forests.
There are many art galleries and shops to be found in the main town of Ubud. Some of the paintings, sculptures and other artworks can be picked up at very reasonable rates. When purchasing artwork just make sure that there is no ivory, still very common as a medium for some artwork, as you may get it confiscated when you arrive home or worse.
Within the town you will also find many spas and places where you can get a massage if the service is not offered to you at one of the Ubud hotels. Having such a glorious natural surrounding Ubud offers many cycle paths and hiking trails that connect some of the more spectacular views, apart from the mountains and rainforest a visit to the volcano is always thrilling. Personal guides will always be available if you are afraid of getting lost. The hotels and villas all offer day trips if you wish to do some diving or whitewater rafting and will organize everything you need.
Then there is the cultural activities that you can spend days attending. Ubuds cultural history and diversity means that there is so much to see and do that a short vacation will mean that you will only be able to sample what is on offer. Situated around the main town you will find many small villages that concentrate on one specific art that has been handed down from generation to generation, these are some of the best places to view the Balinese people in their natural surroundings. You will be surprised by some of the simple methods still used to create such impressive sculptures.
The festivals and performances of cultural dancing and plays are available daily; the place you are staying at in Ubud will have times of the various performances for you. Other places and points of interest that are a must see include the royal palaces, the monkey forest, the elephant caves, local traditional art markets, and museums of Balinese culture.
As already mentioned, there is so much to take in and experience in Ubud that once you have visited once you are sure to go back for another trip. The terrain around Ubud offers so many different gorgeous views that there will be many Ubud hotels that you will be able to stay in over a few holidays and still want more; it is just such an awe inspiring landscape and cultural haven.
As far as destinations in Bali go, Ubud is totally unique and therefore busy throughout the year. The weather tends to affect the popularity of the seafront resorts more than Ubud. Even though Bali's wet season is fairly long, October to May, there is still plenty to experience in Ubud. Having the dense rain forest to explore in the humid rainy season, the cultural programs, and the art courses that are always available brings tourist here even when the beaches of Kuta and Sanur are relatively quiet. The peak season is still from April to September, but it is still important that you book early enough so that you can stay in one of the Ubud's exquisite hotels or villas.
There are not many hotels in Ubud that do not have a website that you can pre book your rooms, apart from the handful of budget hotels, or Ubud villas. Most of them will have detailed pages related to the views that you will find and the level of service that you can expect, but as a general rule the hotels in this area are all very well serviced and up market.
During a very heavy rainy season, some of the hotels that are situated more rural may be inaccessible as far as normal transport goes and you may only be able to get there with an experienced 4×4 driver, sounds great already. There are lot of Bali car rental with driver service that provide that type of vehicle. When booking make sure you find this information out so that you can book a 4×4 for you to use. Doing any exploration of the island during rainy season would require a 4×4 if you intend to go off the main roads. If you intend to do a lot of traveling, instead of just staying in the Ubud hotels, you could plan a trip that ends at another hotel and stay there for a couple of nights then return to Ubud.
As always check before you leave home with the hotel that your reservation has not changed and that you are still booked into the same room that you wanted. Sometimes when you book in advance there may be rate increases for the start of the holiday season, but they are usually not much and not worth arguing over. If you stick to your guns, you will probably get the rate that you were initially quoted or some other types of compensation like free meals or an excursion somewhere.
Being such a rural location, there is not much to worry about that is common in the more popular tourist resorts. With the Balinese royalty living in and around Ubud the security level is obviously much higher and there are not the local beggars and pickpockets that you need to be wary of when in crowded places like Kuta. The hotels are quite classy places so no worry about rowdy teenagers making a nuisance of themselves.
The only things you need to keep in mind are the wildlife around Kuta. Not tigers or marauding elephants, but cheeky little monkeys that will snatch everything that they can that are not stored tightly in your bag. Be very careful of these monkeys as they will snatch your glassed and disappear into the forest with them. There are also many dogs that roam around Bali, you won't find them in the resorts, but as you explore the island you may come across some of them. Rabies is still a problem in Bali so stay clear of them and shoos them away. Under no circumstances feed them as they may bite you and you don't want to spoil your holiday by ending up in hospital.
The temples are a very popular tourist attraction and the majority of them insist on you wearing a sarong when entering. Instead of having to hire one at every temple that you go to, bring one from home or buy one and just wear it over your clothes if you are going to visit temples.
All top class Ubud hotels will offer you a service to keep your valuables securely locked away, make sure that you store your passport, expensive jewelry and duplicate credit card in the safe. Especially your passport and credit card.
Check also: Hotels In Tanjung Benoa